Chris Ratter Healing Clinic and Workshop
New Dates Agreed  23rd / 24th February 2019
The following dates will have limited availability and bookings/payment are made directly by calling 07508 491793. 

Healing Clinic   Saturday 23rd February 2019     
 Cost £40 per 30 Minute Appointment
£10 deposit (
non-
refundable 

) will secure your place.
Balance must be paid by end of January 2019.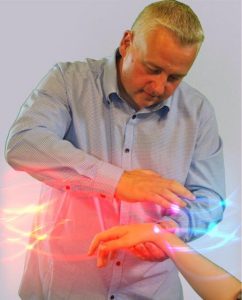 A rare and powerful advancement of Spiritual and Trance Healing is the phenomenon of Psychic Surgery and Chris is both humbled and grateful that Spirit have chosen to work through him in this profound and deeply effective way.
The true beauty of Psychic Surgery is the all-consuming way in which Spirit has come forward into the energy of the Healer and Chris will often report a sensation of standing next to his own body watching these great surgeons at work.  The level of trust and 
strength
 of the relationship with Spirit is what makes this form of healing so rare and effective.
Similar to Trance Healing, Psychic Surgery is non-invasive and the patient lies (fully clothed) on the treatment bed with the Healer's hands either gently on or above the body. The surgery takes place on the etheric, or  energy body of the patient and whilst there is no pain involved, many patients have reported feeling the physical sensation of activity within the body.
Through the gifts of Psychic Surgery, many of Chris's patients have been able to avoid conventional surgery or have had their surgical procedures greatly simplified – much to the amazement of medical practitioners!  Chris can cite many instances where clients have reported that their symptoms and ailments have been removed.
Psychic Surgery is a remarkable gift from Spirit and Chris considers it a blessing every day to receive feedback on the remarkable 
improvements
 in his patient's conditions, well-being and life.
Teaching Workshop    Sunday 24th February   
Cost £40 for Full Day Workshop  10am – 5pm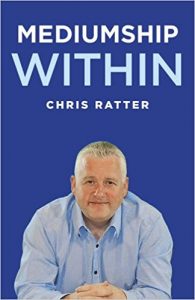 £10 deposit (

non-refundable

) will secure your place. Balance must be paid by end of January 2019.

Chris's one day trance and Healing workshops are designed to ensure that all levels of experience receive support, guidance and care in a friendly teaching environment. Crucially, however, Chris is adamant that disciplined attunement and true understanding of 'the power' are the foundations of all effective mediumship, healing and trance states, so great care is taken to ensure that each individual is operating to their fullest potential within 'the power'.

Based on these tenets, workshops are structured to accommodate those who are interested in experimenting and exploring the various degrees of Spirit influence to enhance their trance development and gain a true understanding of entering into an altered state. Students will be given the opportunity to explore different aspects of their unfoldment within the altered states of trance, in a safe and comfortable environment.