Hypnotherapy Lanarkshire

Perfect Balance Hypnotherapy, Lanarkshire has the aim of helping you release those parts of your life that hold you back. Whether this be a fear of flying or a desire to stop smoking we can help you today.
Based in Motherwell, Lanarkshire, Perfect Balance, Hypnotherapy, Lanarkshire has its own premises where you can come and feel safe and relaxed to work with Tom (read more about Tom here) to help bring an end to any issue holding you back.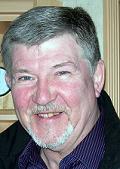 Tom has been providing hypnotherapy in Lanarkshire since 2010. He is professionally trained  and is registered with the General Hypnotherapy Register which ensures that he adheres to a  strict code of practice and ethics. You'll find Tom to be very approachable, open and  extremely understanding towards your individual needs. Perfect Balance provides  hypnotherapy in Lanarkshire for all clients within a caring and relaxing environment where  you can come and get help with whatever problems and issues you want to deal with.
Many people have misconceptions about hypnotherapy.

Contrary to popular belief, hypnosis is not a state of deep sleep.  It does involve a trance-like state, but when in it, the client is actually in an enhanced state of awareness, concentrating entirely on the hypnotist's voice.  In this state, the conscious mind is suppressed and the subconscious mind is revealed. The therapist is able to suggest ideas, concepts and lifestyle adaptations to the patient, the seeds of which become firmly planted.
Hypnotherapy is one of the most natural and safe techniques available. We offer private appointments for Hypnotherapy in Lanarkshire.When you enter a relaxed state, your heart rate, breathing and metabolism slow down.You will be guided safely into this state of mind and your inner resources will be utilised to create desired and beneficial change. Once in a relaxed state of mind, your subconscious mind can be more readily accept positive changes to behaviours, feelings and desires.
Hypnosis is a state where the subconscious and the conscious parts of the mind begin to work on the same concept at the same time without conflict. As you enter a relaxed state, your heart rate, breathing and metabolism slow down and you are encouraged to utilise your inner resources to create a desired and beneficial change. 
Hypnotherapy allows you to find meaningful alternatives to unsatisfactory ways of thinking, feeling or behaving. Tom can guide you to achieve such a state through 'self-hypnosis' techniques.What is important is that you, the client, has a real desire to overcome the barrier and be open to suggestion to move on.
Perfect Balance offers Hypnotherapy in Lanarkshire and can help you successfully overcome problems and issues which affect your life including stress management, gastric band, weight loss, smoking cessation, fear of flying and many other issues.
To take the next step click here to contact Tom for more information or a booking to see him.
Perfect Balance Hypnotherapy Lanarkshire
Free Advertising UK Small Business Directory