MEDITATION IS THE KEY TO SUCCESS
It provides a tool to harness and control the greatest source of power we possess – the mind.
The practice of yoga is a stepping stone toward successful meditation, the quietening of the mind and the stilling of thoughts.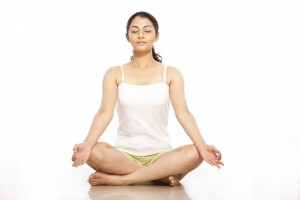 Meditation takes us beyond the restless activity of the mind to a deeper more peaceful space. Through contemplation and meditation we can gain new perspectives on life and fill our body and mind with energy.
Couple this with relaxation techniques will allow you to begin to find true peace and stillness that will benefit body, mind and spirit.
Come join our class on Thursday evenings at 7.30pm and learn to calm the mind, rest the body and be recharged in preparation for the days ahead.
BOOK YOUR CLASS ….. CLICK HERE