doTERRA Oily 'Get Together'
10.30am – 12 o'clock
Saturday 15th February 2020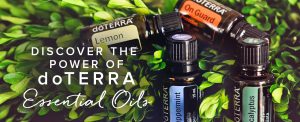 Attendance is FREE to everyone who has an interest in Natural Healing
through Pure Therapeutic Grade Essential Oils.
This will be a time of sharing and increasing your knowledge of these amazing oils.
Whether you are already a customer or just curious to find out why we are
so excited about them, you are most welcome.
Please register your interest in attending by calling 07508 491793
and let me know of any particular interest you have.