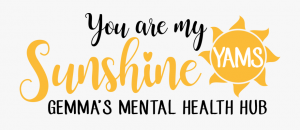 WE ALWAYS FELT THAT A LOCAL CHARITY THAT ASSISTED WITH MENTAL HEALTH WOULD BE THE CORRECT FIT FOR ALL THAT WE HOLD CLOSE TO OUR HEARTS AND IS BEING DISCUSSED MORE OPENLY NOWADAYS.
HOWEVER, THERE IS ALWAYS A NEED FOR ACTION AND YAMS WAS CREATED TO FULFILL THAT NEED THROUGH THE PERSONAL UNDERSTANDING OF LOSS AND THE KNOWLEDGE THAT A LIFE COULD HAVE BEEN SAVED IF THERE HAD BEEN SOMEWHERE SAFE TO GO TO.
WE HAVE MET WITH THE CHARITY AND HOW THEY CURRENTLY WORK WITH ONLY VOLUNTEERS AND ALL THAT THEY OFFER HAS PROVIDED SUCH MUCH-NEEDED SUPPORT FOR THOSE WHO ARE VULNERABLE.
LETS US HELP THEM, HELP OTHERS
PLEASE CLICK HERE FOR THEIR OWN WEBSITE GIVING YOU DETAILS ON THE GREAT WORK THEY DO
OR KEEP UP-TO-DATE WITH THEIR FACEBOOK PAGE … JUST CLICK HERE